Skin of Color Dermatology in Washington DC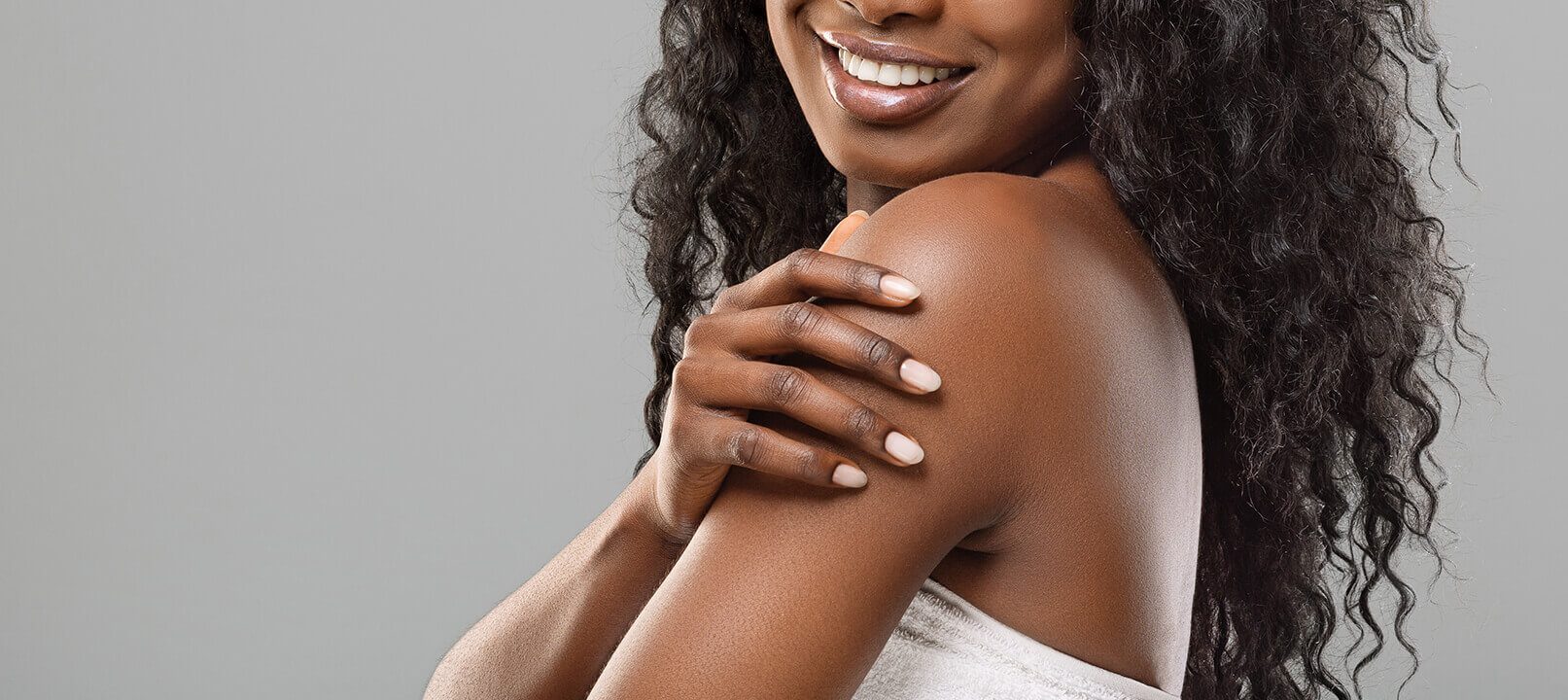 You Can Count on Our Ethnic Skin Dermatologist
Skin of color requires specialized attention because ethnic skin may respond differently to medical treatments than Caucasian skin. Not every dermatologist understands the unique challenges and needs faced by those with skin of color.
If you're interested in our skin of color dermatology services, call our office today at 301-273-1251!
Dr. St. Surin-Lord at Visage Dermatology and Aesthetic Center is an exception. Her ability to so graciously and effectively steward the demands of her ethnically diverse patients is what consistently sets her apart in the field. As a member of the Skin of Color Society, Dr. St. Surin-Lord provides her Washington DC and Maryland-area patients with a variety of services specifically tailored to each individual's skin care needs.
Our skin of color dermatology services include:
Keloids
Complexion Clearing
Skin Brightening
Micro-Needling
CCCA
Effective Dark Spot Treatments
Chemical Peels
Our Commitment to You
Visage Dermatology and Aesthetic Center is dedicated to providing our patients with state-of-the-art service in a luxurious and comfortable atmosphere. You can expect answers to your unique questions and the development of a skin care treatment routine designed to suit your skin type, your objectives, and your lifestyle. We believe you are already beautiful and perfectly made—our job is simply to accentuate that beauty.
When you choose Visage Dermatology and Aesthetic Center, you can be confident that you will receive personalized, professional treatment from every member of our knowledgeable and friendly staff. Every person on our team exemplifies an ability to connect with each patient on an individual basis. We are dedicated, warm, and passionate about helping our patients achieve their goals.
Request an Appointment with Our Ethnic Skin Dermatologist
Discuss your skin care with a Washington DC dermatologist who understands your needs and is specifically equipped to help you. At our practice, you can have peace of mind knowing your skin care is in the best possible hands. We also service surrounding areas in Maryland, including Prince George's County, Southern Maryland, Arlington, Alexandria, Baltimore, and Montgomery County.
Schedule your first consultation today! Just call Visage Dermatology and Aesthetic Center and discuss availability with a member of our staff.
Micro-Needling 
Meta Title
Washington DC Micro-Needling Treatment
Meta Description
If you are dissatisfied with the way your skin looks, our Washington DC micro-needling treatment may be the answer you have been searching for. Call today!