Botox® & Fillers Treatments in Washington DC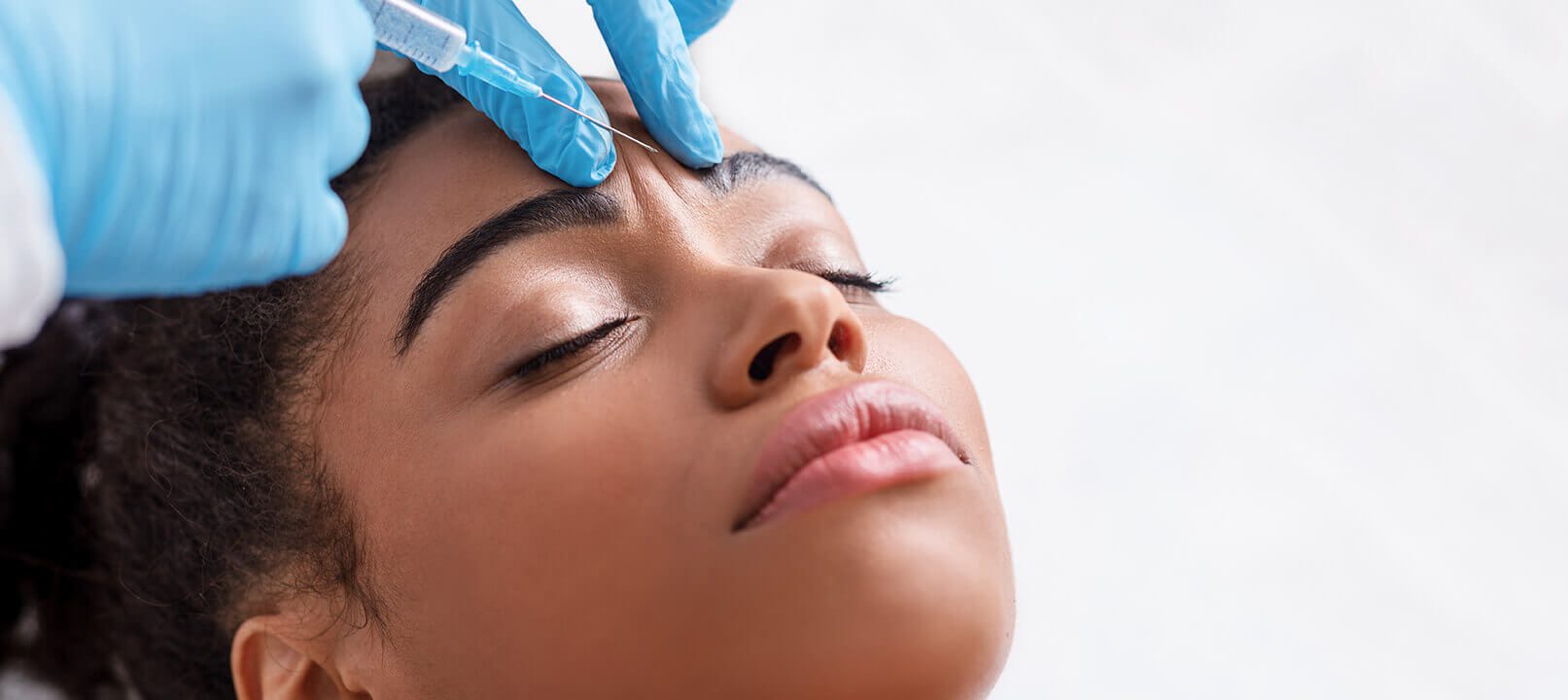 Turn Back Time for Your Skin
Fine lines and wrinkles are a normal side effect of aging and sun damage. They are caused naturally by the reduction of fat and collagen below your skin—a process that occurs slowly over the years. Just because aging is natural, however, it doesn't mean you must let it run its course. You can take control, rejuvenate, and turn back the hands of time!
At Visage Dermatology and Aesthetic Center, our Washington DC dermatologists offer an array of effective treatments designed to repair your skin and decrease the appearance of wrinkles and fine lines. You will not leave looking frozen from Botox or overfilled with filler. Our goal is to make you look natural, refreshed, younger, and rejuvenated.
Get started with a consultation! Call us at 301-273-1251 or contact us online.
Why Botox?
Botox has been around for decades and remains a popular and in-demand treatment due to its safety and the attractive results it produces. As the most popular and common cosmetic injection, Botox is a non-surgical method designed to temporarily diminish frown lines and wrinkles.
The benefits of Botox include:
A simple process that typically takes less than 10 minutes
Results lasting up to 4 months
A natural-looking appearance that does not affect expressions—you will simply see less unwanted lines when you smile, frown, or look surprised
Non-surgical procedure
Botox relaxes the muscles to prevent the formation of deep folds resulting from facial expressions
Botox injections in the underarms can reduce sweating for up to 6 months
Benefits of Dermal Fillers
Dermal fillers are another option that enhances the skin's fullness and youthful appearance. Fillers target "trouble areas" that are common locations of collagen loss, such as dark sunken eyes, cheeks, corners of the mouth, lips, and jawline.
Dermal filler treatments can offer:
A safe and effective option for fuller, more youthful skin and lips
A significant decrease in the appearance of facial scars including acne scarring
A targeted solution to fill creases and wrinkles in the skin around the lips
A simple, non-surgical procedure
Instant results
Talk to a Washington DC dermatologist from our office to ask about dermal fillers and other cosmetic options.
PRP Facial
Are you looking for a way to lift and rejuvenate your face? Our PRP facial procedure may be the answer you are looking for. This non-surgical and non-invasive cosmetic procedure can bring life back to your face and treat any wrinkles, blemishes, or fine lines.
Our PRP Facial treatments:
Use your own platelets and blood
Re-inject your platelet-rich plasma into multiple areas of the skin
Help improve the color, texture, shape, and tone of your skin
The PRP Facial treatment can allow for great results—just like Botox or any other filler treatment. We can discuss which cosmetic option best suits your current health needs and future aesthetic goals.
Call Visage Dermatology and Aesthetic Center for a Consultation
Expect a relaxing and luxurious atmosphere when you visit Visage Dermatology and Aesthetic Center. Our goal is to help you understand all the cosmetic options offered by our board-certified dermatologists and to help you look and feel beautiful. Together, we can develop the perfect treatment plan for you.
Contact our Washington DC dermatology office at 301-273-1251. We also serve patients in the Maryland and Northern Virginia areas.