Botox for Men in Washington DC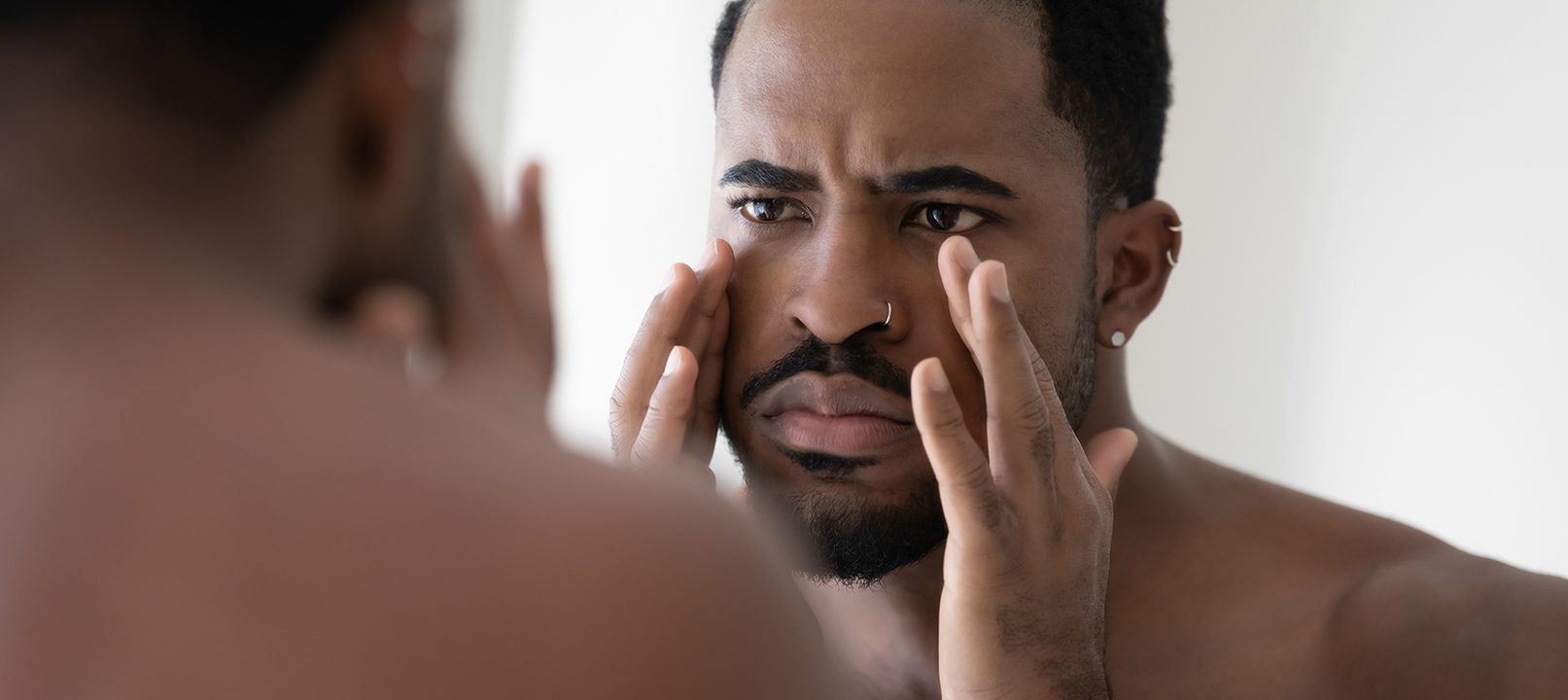 Introducing "Brotox"!
Brotox is a relatively new term, and one that is catching on. In its infancy, aesthetic medicine was perceived as a niche for women. This is no longer the case, and never really was. Since 2000, when injectable solutions were introduced in the United States, we have seen a significant rise in the number of men receiving treatment. The American Society of Plastic Surgeons reports that nearly half a million men are treated with Botox on an annual basis. Additionally, approximately 100,000 men request dermal fillers each year.
Botox for men in Washington DC is offered at Visage Dermatology and Aesthetic Center. Call us today at 301-273-1251.
The Goal of Brotox Is to Relax
Aging affects the male differently from women. Furthermore, there is a different expectation of aging on the male face. Lines across the forehead are often perceived as a sign of experience, competence, and wisdom, but at times worry others. Certain lines, such as those between the brows, can create a perpetually angry or unfriendly appearance. It makes sense to relax these muscles with Botox.
According to some treating physicians, men who seek Botox are not necessarily trying to recapture their youth. Instead, they simply want to look their best at their age and to maintain an energetic appearance that preserves their competitive edge in work and in life. Some of the men who visit us seek Brotox to help their "poker face."
While we often speak of Botox in terms of facial rejuvenation, there is another beneficial way in which this cosmetic solution is used. Excessive sweating, or hyperhidrosis, is a problem for many men. In clinical trials and practical use, Botox has shown outstanding results in blocking sweat glands in treated areas from secreting sweat. Whatever your personal goal, the highly trained staff at Visage Dermatology and Aesthetic Center can assist you.
What You Can Expect from Brotox Treatment
When you visit Dr. St. Surin-Lord for facial rejuvenation with Botox or other injectables, we begin with a consultation visit in which we get to know your concerns as well as your skin. Your goals will guide our recommendations.
Botox reduces the appearance of wrinkles around the eyes and on the forehead. These lines and creases are the result of facial movement. With a few strategic injections, we minimize muscle contractions, which allows the muscles and skin to relax and become smooth. Botox does not prevent all muscular movements, so you will look natural—not surprised, worried, or frozen. Our extensive training enables us to properly dose and administer this cosmetic solution for the best possible results.
We live in the age of Brotox, and this is good news! It means you don't have to look angry, tired, or worried anymore. Call 301-273-1251 to schedule a consultation for Botox for men in Washington DC.