Washington DC Hair Restoration for Men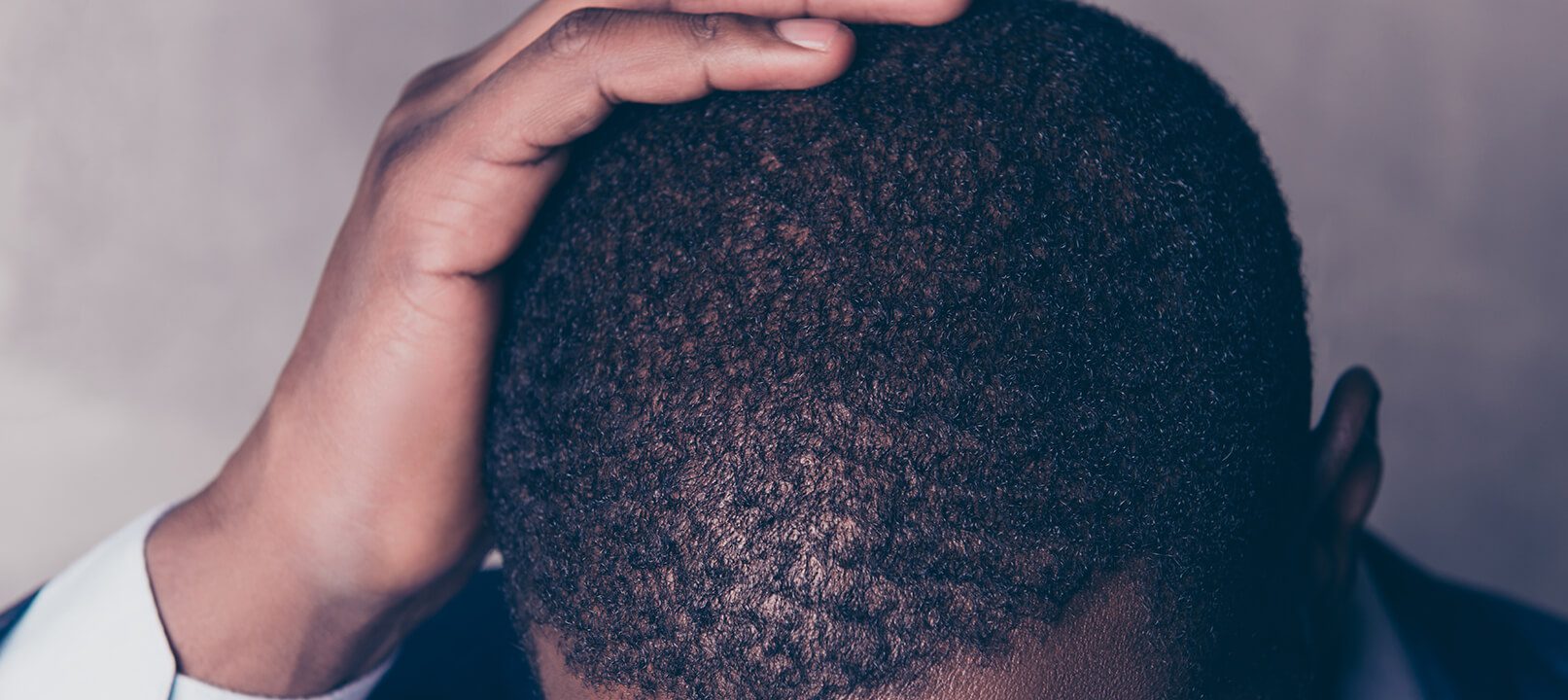 Your Body Already Contains the Key Ingredients Needed for Hair Rejuvenation
Your body was perfectly created to heal itself. Stem cells naturally found in your body help rejuvenate and regenerate. At Visage Dermatology and Aesthetic Center, our board-certified dermatologist Dr. St. Surin-Lord uses platelet rich plasma (PRP). This is a procedure that uses your own stem cells extracted from your blood with a small, painless blood draw. Your stem cells are used to grow and restore your hair and to tighten skin. PRP-treated skin looks healthier, firmer, younger, and more radiant. The great thing about PRP is that both our male and female patients are reaping the benefits of their naturally occurring stem cells and these treatments take only one hour.
Contact 301-273-1251 to see if PRP in Washington DC is the right treatment for your hair loss problem. We also serve Maryland and Northern Virginia.
What Is Platelet Rich Plasma?
PRP is a substance derived from your own blood. Plasma is the clear fluid that mixes with blood. It contains a very high concentration of platelets. It is the platelets that we seek when we spin blood in specialized equipment, because these cells are responsible for regeneration and healing.
Through extensive clinical testing of platelets, it has been discovered that these cells can be injected into target areas such as the face to stimulate new collagen formation and tissue regeneration. As you may know, collagen supports healthy, youthful looking skin. The more you have, the more refreshed and younger you will appear. In the weeks that follow PRP treatment, growth factors work beneath the skin to achieve the goal of volume restoration and wrinkle reduction.
Platelet Rich Plasma can address the following concerns:
Hair loss
Under eye hollows
Flattened cheeks
Aging
Skin laxity, or sagging skin
Uneven skin tone
Fine lines and wrinkles
Your Own Unique Dermal Filler
You could compare PRP to dermal fillers, and you wouldn't be far off. Dermal fillers are products formulated with naturally occurring substances such as hyaluronic acid. Strategic insertion of the appropriate product minimizes the appearance of lines and wrinkles. PRP does the same, only through the gradual rebuilding of the collagen matrix beneath the skin. Due to the gentleness of both PRP and fillers, the two treatments may be used simultaneously by being layered to achieve the desired outcome.
Hair Restoration with PRP
This innovative development in aesthetic medicine has also shown promising results for the issue of hair thinning or loss. This is because of the positive effect of numerous different types of growth factors contained in the autologous ("from self") substance. When follicles are still capable of producing hair, injected PRP interacts with other cells in hair follicles, which hastens the active growth phase, increases the density of hair, and thickens the hair shaft.
Schedule a Consultation with Our Washington DC Dermatologist
Have the signs of aging begun to affect your confidence? See how platelet rich plasma at Visage Dermatology and Aesthetic Center can help you. Our board-certified dermatologist, Dr. St. Surin-Lord provides individual attention to each patient, making sure you are comfortable throughout the entire procedure and are receiving the results that you want.
Contact our office at 301-273-1251 to learn more about our Washington DC hair restoration for men. We proudly serve Maryland and Northern Virginia.