Dermal Fillers for Men in Washington DC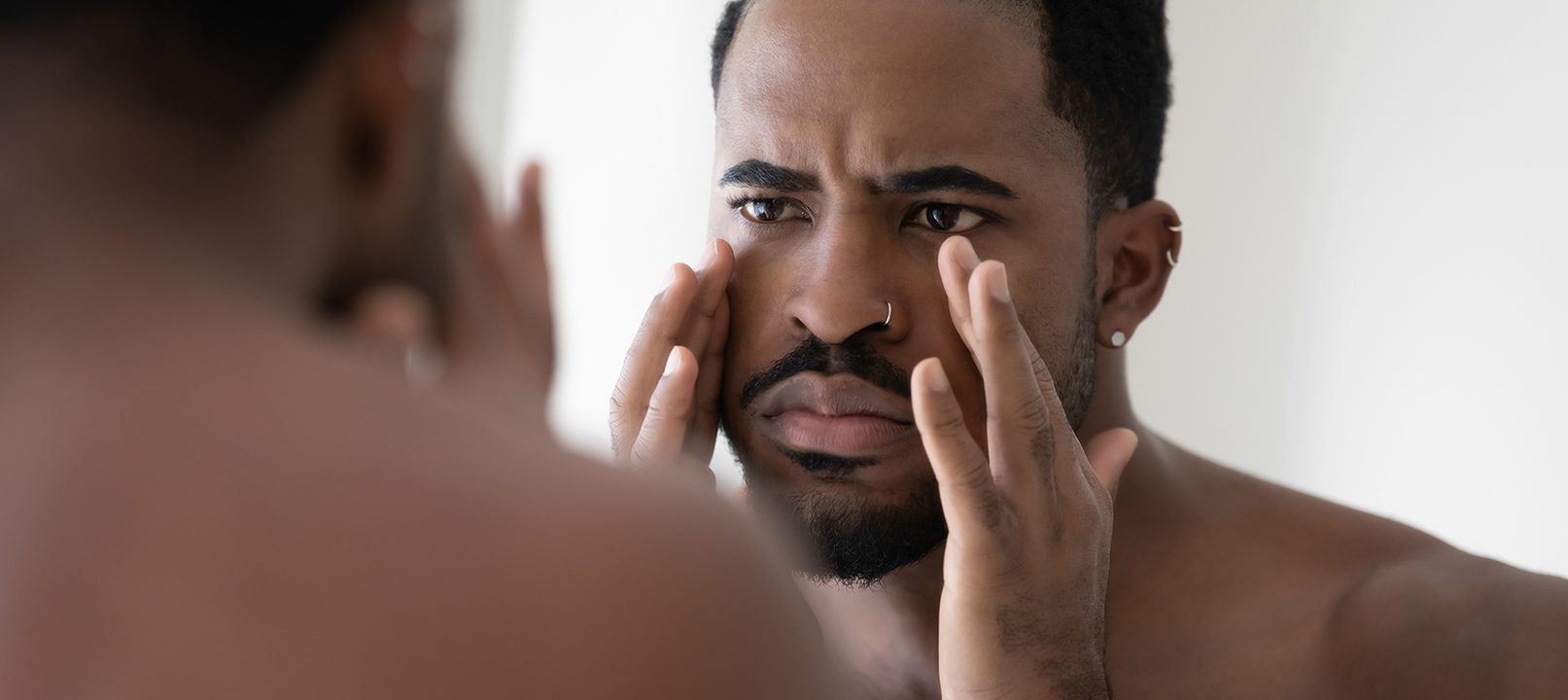 Exceptional Male Skin Treatments
As time passes, most of us notice that the plump, vibrant skin we once saw in the mirror has faded away. The changes are the result of biochemical changes, such as a marked decrease in collagen stores. Also at play are external factors such as sun damage. At Visage Dermatology and Aesthetic Center, we work one-on-one with you to bring out the best in your skin. This may involve the use of dermal fillers to minimize the appearance of fine lines and wrinkles.
Visage Dermatology and Aesthetics Center offers a variety of skin treatments for men in Washington DC. Call 301-273-1251 to learn more.
Dermal Fillers Explained
There are a number of different hyaluronic acid dermal fillers we use to restore a more youthful appearance.
These include:
Voluma®
Juvéderm®
Restylane Silk®
Restylane Lyft®
Restylane®
Although the formulations may differ slightly from one product to another, the basic function of dermal fillers is to restore fullness to areas that have lost volume or where lines and creases are more apparent. Fillers may also be applied to areas that have "flattened," such as the cheeks, to reduce the appearance of scars, and to add fullness to the lips and the corners of the mouth.
Benefits of Dermal Fillers
Dermal fillers are advantageous for both men and women because, when skillfully applied, they can change the facial esthetic without the risks or permanence of surgical procedures.
Benefits of dermal filler treatment include:
Biocompatible ingredients have a very low risk of reaction. Hyaluronic acid is a sugar molecule that already exists in your skin.
If necessary, a filler product can be dissolved with injections of a counter-balancing solution.
Fillers can be used with other treatments, such as PRP, microneedling, chemical peels, and products to address varying depths of lines.
Non-surgical treatment is comfortable and produces immediate improvement.
Fillers address numerous problems including sunken eyes, cheek folds, flat cheeks, jowls, and jawline definition.
What to Expect
During your consultation for facial rejuvenation in Washington DC, we will discuss the use of dermal fillers, and which product or products may suit your needs. Dr. St. Surin-Lord and her staff understand the differences in the skin on women's faces versus men's faces and knows how to apply solutions according to skin thickness and texture.
Treatment with dermal fillers may be preceded with a topical numbing cream, but many products contain a numbing agent, making this step unnecessary. Injections take only a few minutes after marking the treatment area. Following this short appointment, you can go right back to work or other activities. Side effects are typically limited to slight redness and swelling, which subside quickly.
Injectables are an excellent way for men and women to enjoy greater satisfaction with their appearance. See how we can help you by calling Visage Dermatology and Aesthetic Center!