CoolSculpting for Chin Fat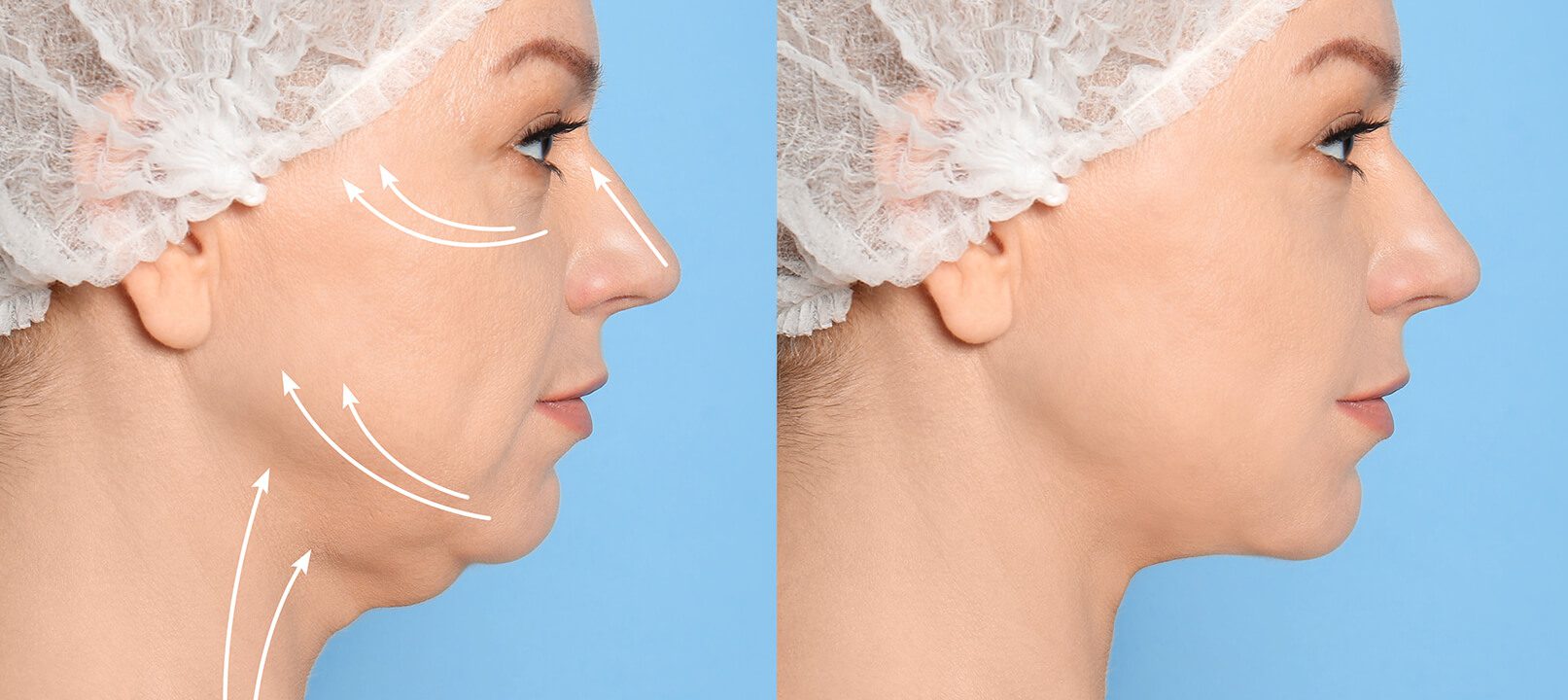 Chin Fat Reduction in Washington DC
Submental fullness, most often referred to as a double-chin, is a problem that has notoriously been difficult to eliminate. The under-treatment of submental fullness, or chin fat, is unfortunate because this complaint is secondary only to fine lines and wrinkles.
A double-chin can increase the appearance of age and give the impression of excess weight overall, when this may not be the case. Often, chin fat, or "waddle," is genetic. Many athletic and physically fit men and women suffer from submental fullness. For patients of Visage Dermatology and Aesthetic Center, a solution for submental fullness awaits!
Schedule a consultation with us to learn more about our chin fat reduction procedure in Washington DC, Maryland, and Northern Virginia. Dial 301-273-1251 today!
Introducing CoolSculpting for Chin Fat
One of the most significant developments in aesthetic medicine in recent years has been the introduction of CoolSculpting for Chin Fat. This injectable solution is formulated to dissolve fat beneath the chin. It works with the body's natural tendency to break down fat by introducing a precise dosage of deoxycholic acid (a fat-melting substance naturally found in your body) into the submental area. As fat cells absorb the solution, they gradually dissolve. In time, the body eliminates these cells, leaving you with a smaller, more defined jawline and chin.
Important Clinical Statistics
When considering any aesthetic procedure, it is necessary to feel confident in the techniques and ingredients of injectable solutions. CoolSculpting for Chin Fat trials were conducted with over 1,000 adults with moderate to severe concerns related to submental fullness. In the CoolSculpting for Chin Fat group, 82 percent of patients reported improvement in appearance after 12 weeks.
In the relatively short time that trained physicians have been using CoolSculpting for Chin Fat, patients have continually reviewed the treatment favorably for the convenience, comfort, and dramatic results achieved.
If you have read the reviews, you have an idea of what CoolSculpting for Chin Fat can do for you. To get rid of your chin fat, schedule a consultation with Dr. St. Surin-Lord. Dr. St. Surin-Lord has the training and certification from Allergan, the manufacturer of CoolSculpting for Chin Fat, to perform these quick injections.
CoolSculpting for Chin Fat: What to Expect
Prior to CoolSculpting for Chin Fat treatment, we will perform a thorough consultation and examination and ask about your medical history. This enables us to ensure your safety and the desired outcome.
During this consultation, we will discuss the possibility of side effects, which could include:
Mild swelling or bruising
Temporary redness
A feeling of hardness in the treated tissues
Slight discomfort
CoolSculpting for Chin Fat is a wonderful alternative to liposuction for the elimination of excess fat under the chin. Unlike liposuction, after undergoing CoolSculpting for Chin Fat treatment, there is no need to wear a chin strap. A series of treatments is recommended for optimal results.
We are happy to answer your questions about CoolSculpting for Chin Fat in Washington DC, Maryland, and Northern Virginia. Call 301-273-1251 today.