CoolSculpting for Men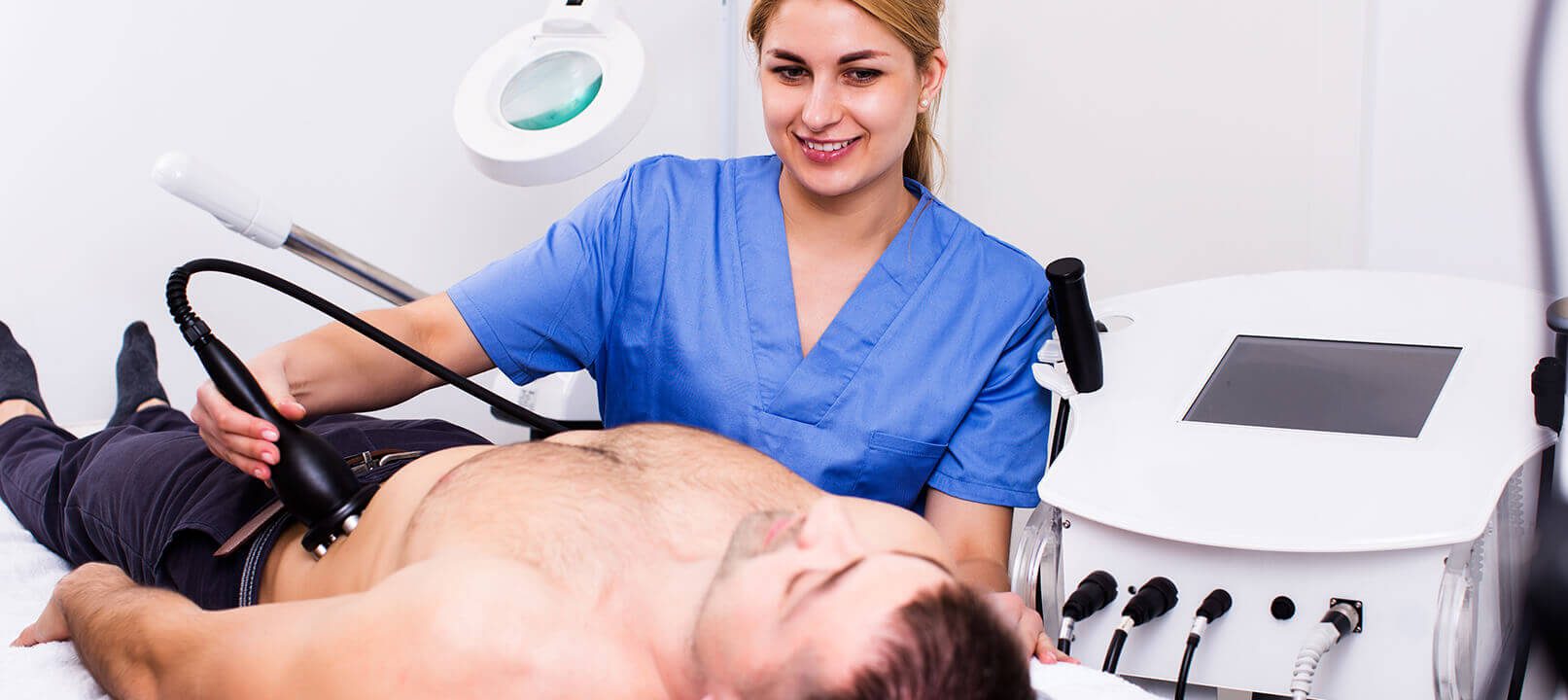 Washington DC Fat Loss Procedure for Men
In a society where men and women struggle to remain relevant and competitive, it's nice to know that a place exists where your needs are met and your concerns are addressed at your own pace.
Even people who are at a weight that is appropriate for your overall proportions can struggle to maintain a positive body image. A notorious problem for men is the issue many refer to as the "spare tire." Stubborn fat tends to accumulate across the abdomen and around the back, or love handles. Two additional areas for which men seek fat removal include the chest and the chin.
At Visage Dermatology and Aesthetic Center, men in the Washington DC, Maryland, and Northern Virginia areas can consult with board-certified dermatologist Dr. St. Surin-Lord about a liposuction alternative that gets results.
Dial 301-273-1251 to schedule a consultation. Our office in Largo, MD is open on weekdays and Saturdays!
Fat Loss with CoolSculpting®
CoolSculpting is recognized as a safe, effective treatment for unwanted fat for both men and women. In recent years, men have accounted for millions of non-surgical treatments performed in our country—the most popular being Botox and fat removal. At Visage Dermatology and Aesthetic Center, we are happy to provide the level of service that achieves the intended goal of a better body!
There are several benefits to CoolSculpting non-surgical fat reduction, including:
Speed – Quick, painless treatments can be conducted on your lunch hour.
Versatility – Multiple treatment areas include the midsection, chest, and chin.
No downtime – You may return to your normal routine right after treatment or even go straight to the gym. Many patients go right back to work.
How It Works
CoolSculpting is based on scientific evidence that cold temperatures freeze fat (cryolipolysis). The treatment is streamlined to achieve the best possible result in a short amount of time. The process involves gently pulling the tissue into a cooling plate. Over the course of about an hour, fat cells will be cooled in a controlled manner. At the predetermined temperature, fat cells will be destroyed without affecting the overlying skin.
Weight Loss vs. CoolSculpting
When you lose weight, fat cells merely decrease in size, which means they can grow again if you gain weight or stop exercising. One of the significant advantages of the CoolSculpting process is that it destroys and eliminates up to 25 percent of fat cells from the body.
Many men have discovered the ultimate benefits of fat destruction and physique optimization at Visage Dermatology and Aesthetic Center. Without needles, incisions, anesthesia, or downtime, we can help you Look Good, Feel Great, Ascend!
Schedule an initial consultation for CoolSculpting in Washington DC by calling 301-273-1251.
Botox for Men 
Meta Title
Botox for Men in Washington DC | Brotox in Maryland
Meta Description
Botox is not just for women! Men can receive brotox in Washington DC by contacting Visage Dermatology and Aesthetic Center. We're here to make the gentlemen look and feel good!