Washington DC Laser Hair Removal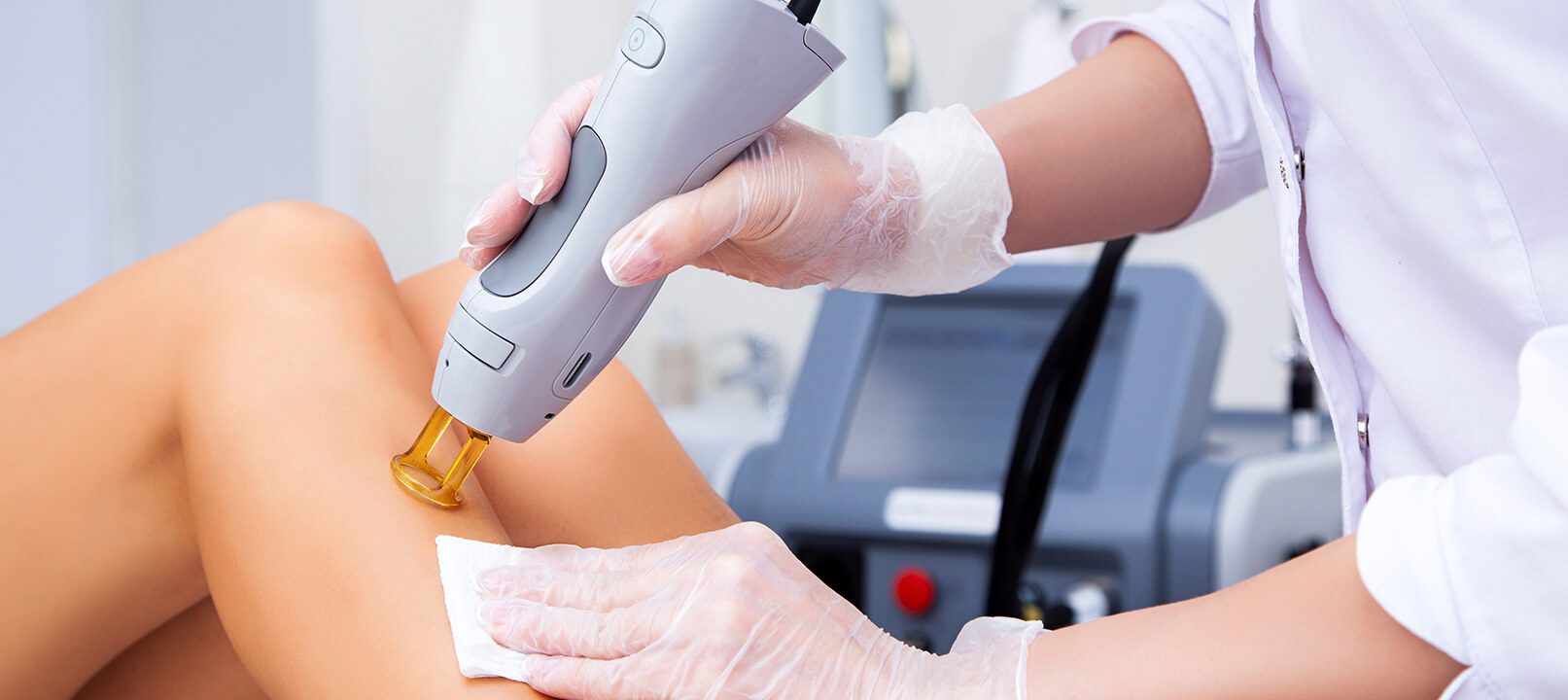 A Safe Way to Permanently Remove Unwanted Hair
Laser hair removal is a safe, effective, and permanent solution to remove all areas of unwanted hair. At Visage Dermatology and Aesthetic Center, we provide clients with the opportunity to have the smooth, clean look they've always wanted while receiving unparalleled service and individualized attention. Stop shaving, waxing, or plucking—get laser hair removal today!
If you want to remove unwanted hair once and for all, our dermatologist can help you. Contact us today if you're interested in Washington DC laser hair removal.
The Laser Hair Removal Procedure
Laser hair removal involves the use of a concentrated beam of light (or a laser). During the procedure, the laser emits a light that heats and destroys hair follicles in the skin. The result is a disruption of hair growth in the treated area. It often works best for patients with light-colored skin and dark-colored hair. However, due to recent advancements in hair removal technology, we can also treat patients with darker skin and dark hair.
Common treatment locations include:
Upper lips
Chins
Armpits
Legs
Arms
Bikini lines
While the treatment does not get rid of hair forever, it does significantly reduce hair growth to the point that you can stop waxing or shaving completely. The process is both safe and effective, and the typical maximum pain experienced is comparable to a light rubber band flicking the skin. It can sometimes result in mild side effects, such as redness, swelling, and temporary discomfort. When these symptoms do occur, they usually cease within a matter of hours.
Why Choose Our Office for Laser Hair Removal
At our cosmetic care and treatment center, we're dedicated to revealing and accentuating the beauty you already have. Laser hair removal is about making your life easier by giving you the smooth skin you want without the daily and weekly plucking, shaving, or maintaining. After a few sessions, clients report permanent hair loss in areas of unwanted growth.
Our clients love us because we provide:
Care from a board-certified dermatologist and cosmetic surgeon
Warm, personal attention to their needs with every visit
Respect for their time, schedules, and busy lifestyles
The customized care that accounts for each client's specific needs
Expertise in skin health, care, and cosmetic treatment
Work with a Nationally Renowned Washington DC Dermatologist
What sets apart our laser hair removal from other cosmetic care centers? The expertise of our board-certified dermatologist, Dr. St. Surin-Lord. She is a renowned physician in dermatology and is one of the few doctors in the region to provide cutting-edge skincare treatments. Her insight is widely sought by her peers and colleagues, and she is often requested to provide lectures at high-profile conferences nationwide.
Our Washington DC cosmetic dermatology center combines medical expertise with luxurious care and individual attention. This is what has made Visage Dermatology and Aesthetic Center the cosmetic treatment center of choice for discerning clients throughout the region.
Want to get rid of unwanted hair? Our Washington DC laser hair removal treatment is the safe, effective, and cutting-edge way to do it. Contact us today at 301-273-1251!